Kwill Books is registered in Spain as a book publishing house. Here we show screengrabs of our business documentation: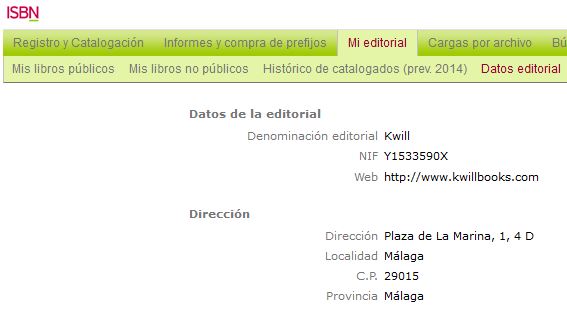 The registration details at ISBN show Kwill Books here in the first image, with our office address and tax code (NIF).
The official government document shows our commercial name as "Kwill Books"
In the Epigrafe 476.1,  the necessary documentation in Spain to declare economic activity as a publishers to the government's Ministry of Trade, we are declared to be a publishing house.
Why are we sharing this information?
There's been a lot of nonsense talked about hybrid publishing. A lot of authors think that it means that we are just a marketing service. We do everything a trad publisher would do, except for 4 things:
We ask the author to fund the creation and marketing of the book
We have no control over the admin and management of the book
We do not take royalties – the author keeps 100%
We have no submission policy i.e. we do not gatekeep at all
The definition of "hybrid" is not defined in set proportions. It is a mix of whatever a hybrid publisher prefers. This is our definition.