Win A Kwill Book Deal Worth Over $3000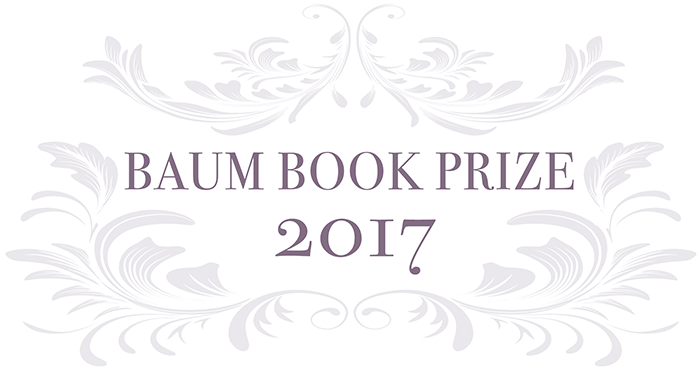 Are you an indie author looking to publish your book with marketing built in? Henry and Cate Baum, founders of indie book companies Self-Publishing Review and Kwill Books have set up a fund for one author to receive an entirely free book publication and marketing deal with Kwill Books starting in October 2017. This is to encourage talent in authors who do not have money to spend on marketing to see what they can achieve with a full-range publishing service and individual attention.
What we are looking for
We are open to diverse and interesting fiction or non-fiction books of any genre including poetry and children's books. We are looking for talented writers first and foremost, and a finished product that will stand out as exceptional indie publishing. Any age or background is welcome to enter.
---
We are giving one talented author a specially created Kwill eBook Deal worth over $3000:

Kwill ISBN

You will become a published author registered with Kwill Books with an internationally-recognized ISBN

Kwill Editing

All Finalists win a content edit and notes on how to improve their book
Prize Winner gets a professional proofread for errors before publication

Kwill Format

We will format your book to .mobi format for Amazon KDP upload

Kwill Book Cover Design

An original book cover designed for your ebook including licensing for images and fonts
A 3D book cover to showcase your design

Kwill Marketing Promotions

A SPR BestSeller Promotion of 100 sales of your book, Top #10 Amazon Ranking in category, and 25 Amazon Verified Customer Reviews
An SPR Lead Story Review worth $299 for your Amazon Editorial Reviews section with 47,000 readers
Keyword and category optimization
Social Media campaign to over 40,000 followers who like books

Kwill Book Trailer

A one-minute book trailer featuring your book artwork, music, and imagery hosted on the Kwill YouTube page shared on Kwill's network

---

Submissions

Your book must be:

Unpublished, or you are willing to re-publish as a new edition from scratch
Legally free from any publishing house or editor
Free of commitments to publishing the book in a certain style or design
Entirely finished and ready for proofreading
In native English language
Written by you the author

There are no other rules for submission and all books will be read and considered. All countries are eligible and we welcome diversity.


---

How The Baum Prize Works

Submissions

Each entrant has until September 10, 2017 5pm PST to submit their manuscript.
Entrants will be announced September 20, 2017 5pm PST on a page on Kwill Books

Finalists' Schedule – Notes


There will be a shortlist of finalists announced on September 21, 2017, 5pm PST who will be given editorial notes on their manuscript by Indie Book Editing, Cate Baum's editing team for indie authors.
Finalists will then be given from September 21, 2017 until October 1, 2017, 5pm PST to work on notes and resubmit their manuscript for judging.

Winner Announced


The winner will be announced on October 15, 2017, and invited to discuss their book publication ideas directly with the Kwill Team and the book publishing process will begin.

---

Reading Fee

There is a reading fee of $25 Standard Entry until September 10, 2017. This covers the cost of administrating your entry and running costs for this scheme.

Rules

Submissions of manuscripts not formatted in Word (.doc, .docx) will be disqualified. You can use OpenOffice or Google Docs if you cannot afford Word, which are free, and will produce a .docx file.
PDFs are not accepted as editing notes will be added for finalists in Word.
Gifted ebooks are not accepted.
Emailed submissions are not accepted. Submissions via our electronic and secure Dropbox system are the only accepted method.
Already-published books in their published form are not accepted. If you wish to re-publish a book, please send the manuscript only.
You can enter as many manuscripts as you like from the same author. A fee will be charged for each one as a separate entry.
Please make sure your manuscript is single-spaced with page numbers, and has your name as author on it.
Manuscripts should not contain any cover image or additional material whatsoever. Any other material will be discarded.
Manuscripts must be finished entirely when submitted.
No tracking or notes should be sent as part of the manuscript.
We do not accept hard copy manuscripts.
No refunds except in the case of accidental duplicate purchase.
The number of finalists will be dependent on the quality of entries, but will be at least six candidates.
No cash prize is substitution for the prize as listed.
Individual notes on unsuccessful entries cannot be given.
Winner must abide by the Winner Terms and Conditions.
Any unsuccessful entries will be deleted from our Dropbox on September 11, 2017.

Baum Prize Winner Terms and Conditions

We do not consider the use of artwork from the author's source to be used in this deal for logistical and quality control purposes but we will engage the author with questions on preference etc.
The author understands that Kwill operates as a publishing house, and therefore we will sometimes make decisions on material representing Kwill in the best interest of Kwill and the author jointly.
All rights and copyright of the manuscript stay with the author at all times, in perpetuity, and will be registered as such by Kwill in the first weeks of contracting.
This deal, however, is with the understanding that the author is to publish this work exclusively with Kwill during the period of service, i.e. the length of the agreement, of three months from publication on KDP Select.
The Author must agree to the Terms of Service of Amazon KDP Select and must have the freedom to control a KDP Amazon account themselves with their own tax number and bank account. We do not administer payments for authors, and you will have full privacy and royalty control. We can however assist you in the setup of your account.
We will never have access to your payment details.
All rights and copyright of the book cover and artwork are held by Kwill, but with free use for the author in connection with the book registered to Kwill for all time, in perpetuity. Kwill reserves the right to use the cover artwork as a testimonial example in advertising its products and services. It is against Kwill's terms of service for book cover artwork to be re-purposed for any other book other than the book registered with Kwill, or any other property, or resold by the author, except in connection with the promotion of the book contracted with Kwill.
Your BestSeller results may be shown in connection with Kwill advertising and promotion.
Books will be priced at $2.99 for promotional purposes. After your promo ends, you may choose a price.
Your contract with Kwill Books is 3 months, during which you must stay exclusively with Amazon KDP Select.
Your prize win will be advertised in a press release and online. You will need to supply us with an author photo for this publicity.
We cannot offer feedback on individual books except finalists and the winner. The judges' decision is final.
This contest is listed on: